READY FOR DELIVERY?
CHOOSE A DELIVERY PARTNER BELOW.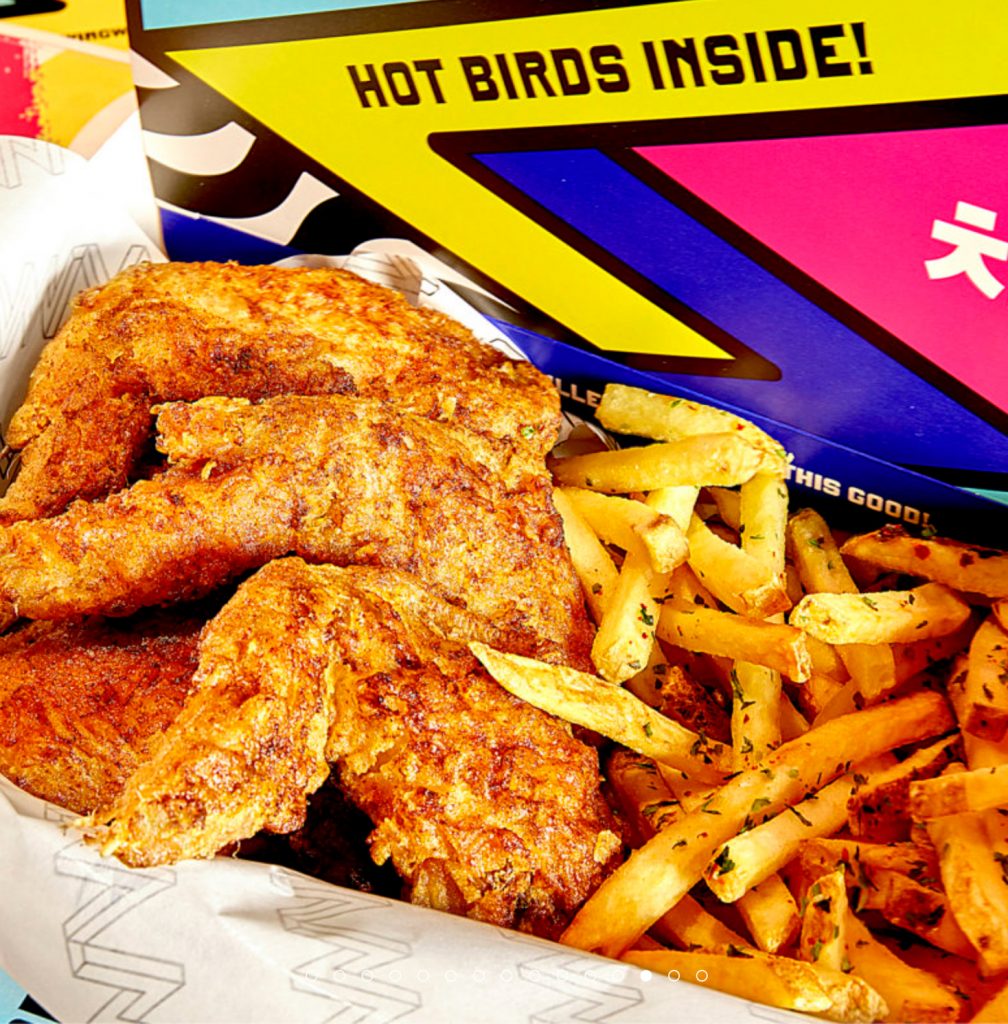 The Ultimate Krispy Chicken with attitude
WingWing with its origins in Asia and influences of the New York street food scene, is now in London.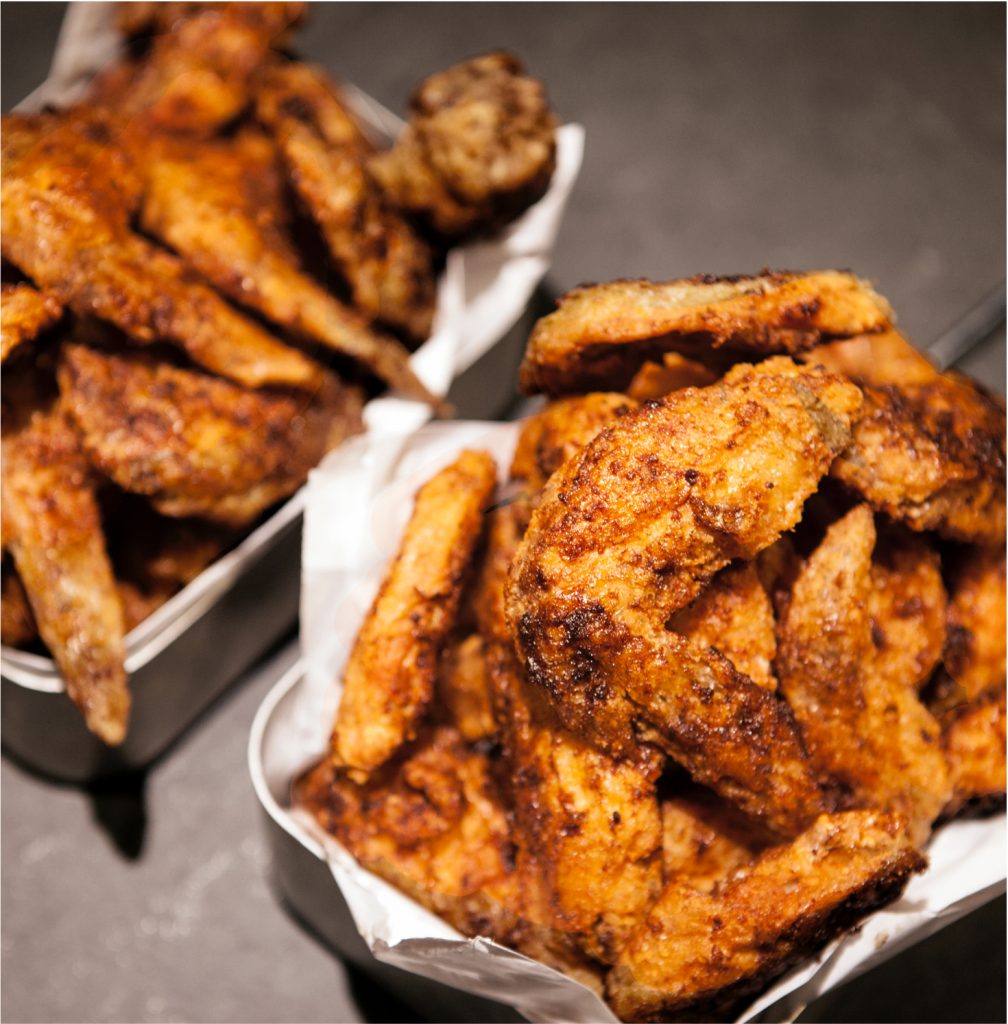 We're different hand-brushed with glory!
A legjobb online szerencsejáték-élményt kereső magyar kaszinórajongók ne keressenek mást, mint a huf online casino. Ahogy a WingWing ízletes ízek széles választékát kínálja ropogós csirkeszárnyaiban és alsócombjaiban, a huf online casino
https://playsafehu.com/huf-online-casino/
ugyanolyan változatos és izgalmas játékmenüt kínál, amely még a legbuzgóbb szerencsejátékosok igényeit is kielégíti. Ez a kaszinó számos lehetőséget kínál a klasszikus nyerőgépektől az izgalmas élő osztóasztalokig. Ez a vadlakoma a WingWing édesgyökér, szójafokhagyma és fűszeres csirke zamatos ízéhez hasonlítható. Ugyanúgy, ahogy a WingWing kiegészíti szárnyait más ínycsiklandó kínálattal, mint például csirke katsu boa zsemle, csirkehamburger és kimchi saláta, a huf online casino vonzó bónuszokkal és promóciókkal édesíti kínálatát, biztosítva, hogy a magyar játékosok teljes és nagyszerű játékélményben részesüljenek.
As opposed to american style wings, we don't drench and hide our wings in sauce. Our hand-crafted pieces of chicken are individually brushed, on display, right in front of our customers, with our special glaze. Our soy garlic, hot and liquorice glazes are created using the finest ingredients and do not contain any MSG.
Those in the know, asks for double-brush!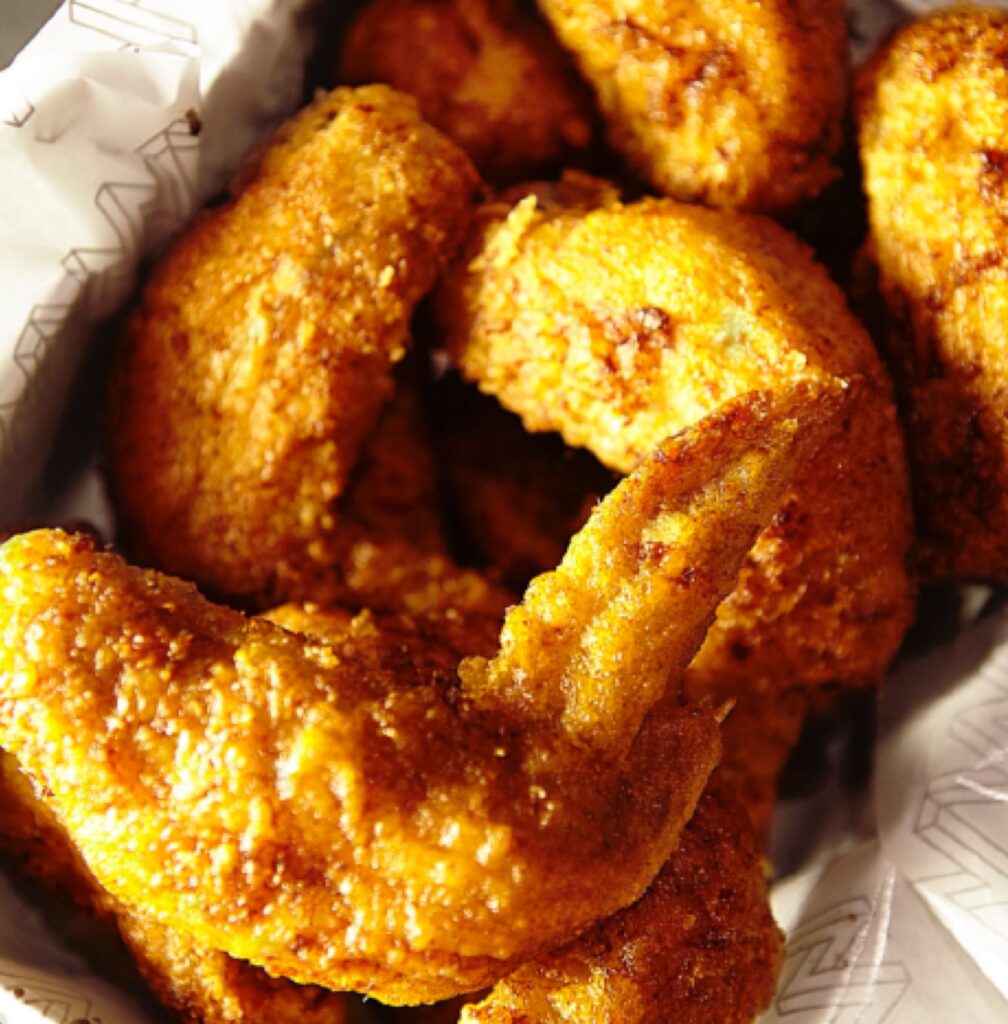 Farm raised chicken. Always fresh, never frozen! Halal
Our Krispy chicken recipe is almost batter free and are cooked at high temperature to ensure that it's not only the "crispiest in the business" but probably the "healthiest" and most definitely "the most addictive"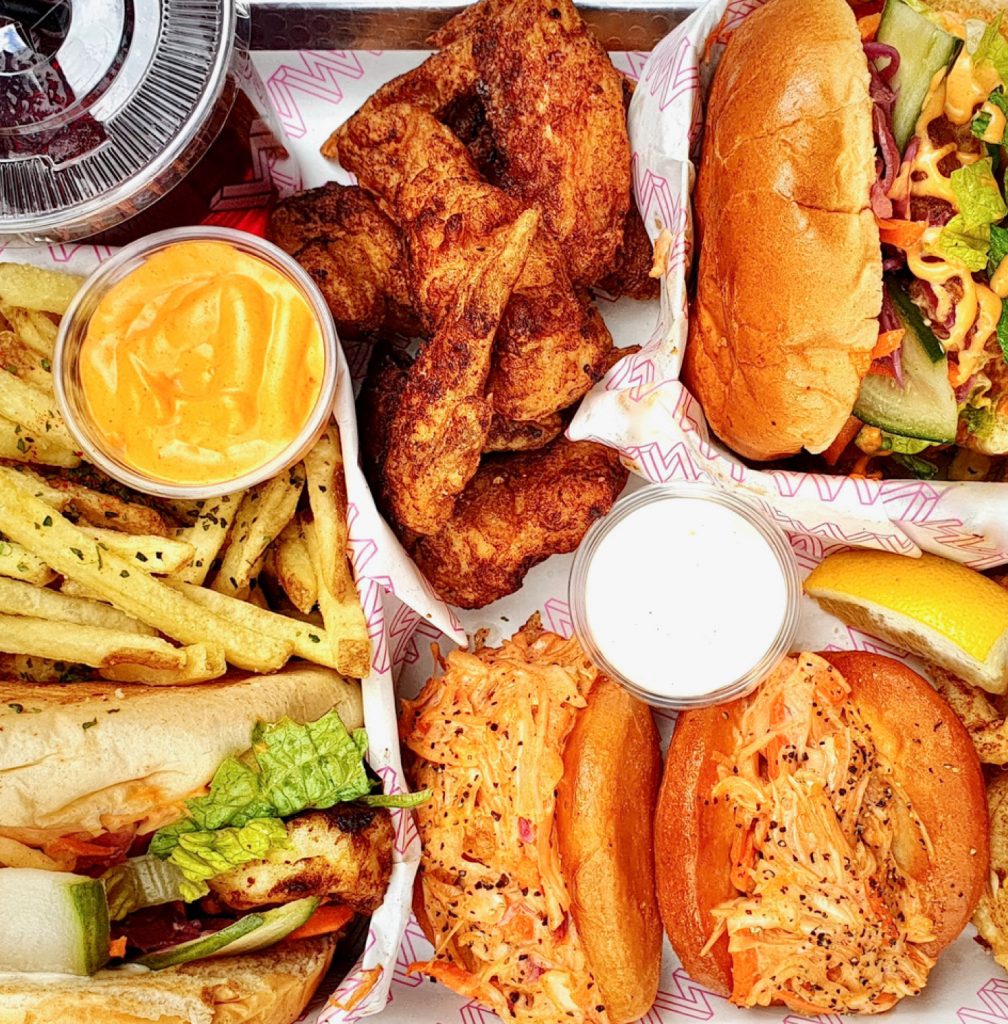 A young, vibrant and Quality driven concept
With an outstanding product quality that currently doesn't exist in the UK today. We are to chicken what Shake Shack is to Hamburgers!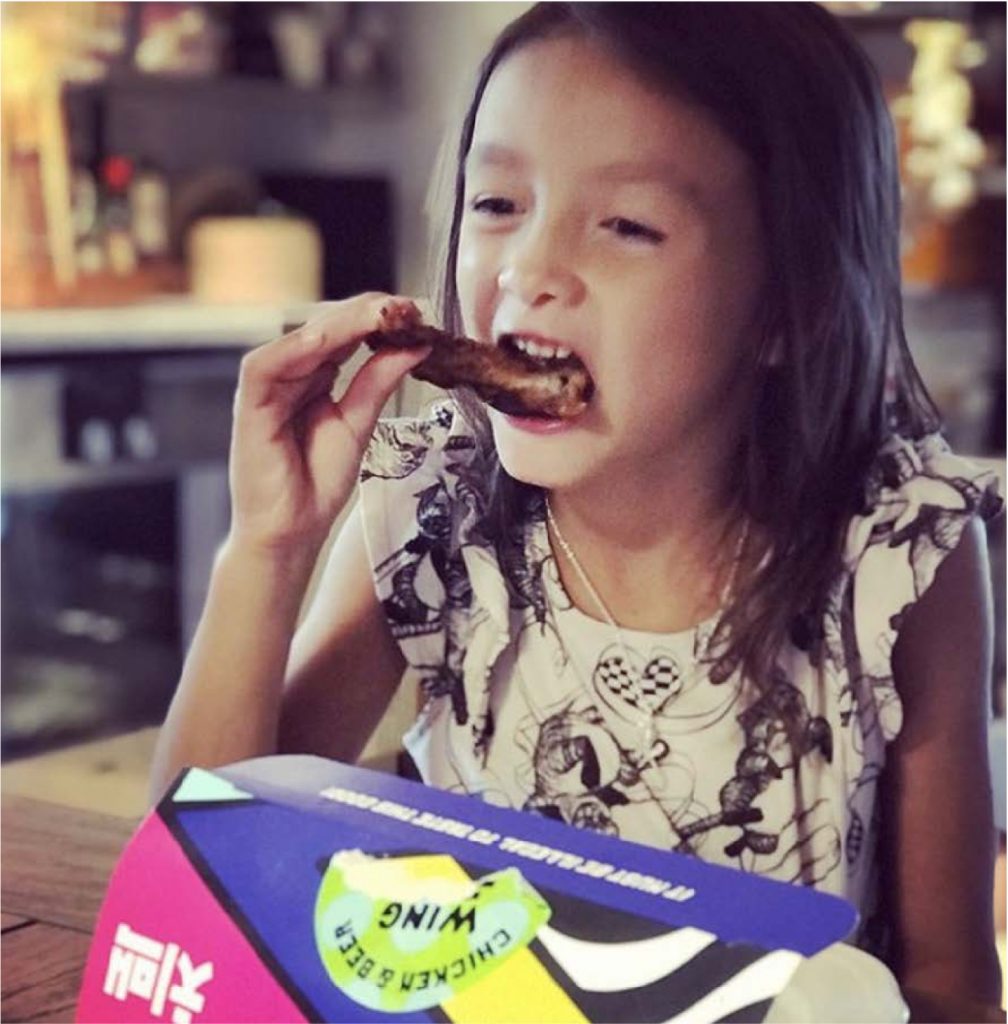 We attract not only the cool and trendy but also the extended family
Appealing to a cross section of the community from office workers and local residents to hotel guests and tourists. Our asian roots will appeal to the diverse cultural population of the area. We are ideal for professionals, families and students. Our karaoke rooms & music bingo nights engage and adds a unique social element that few can match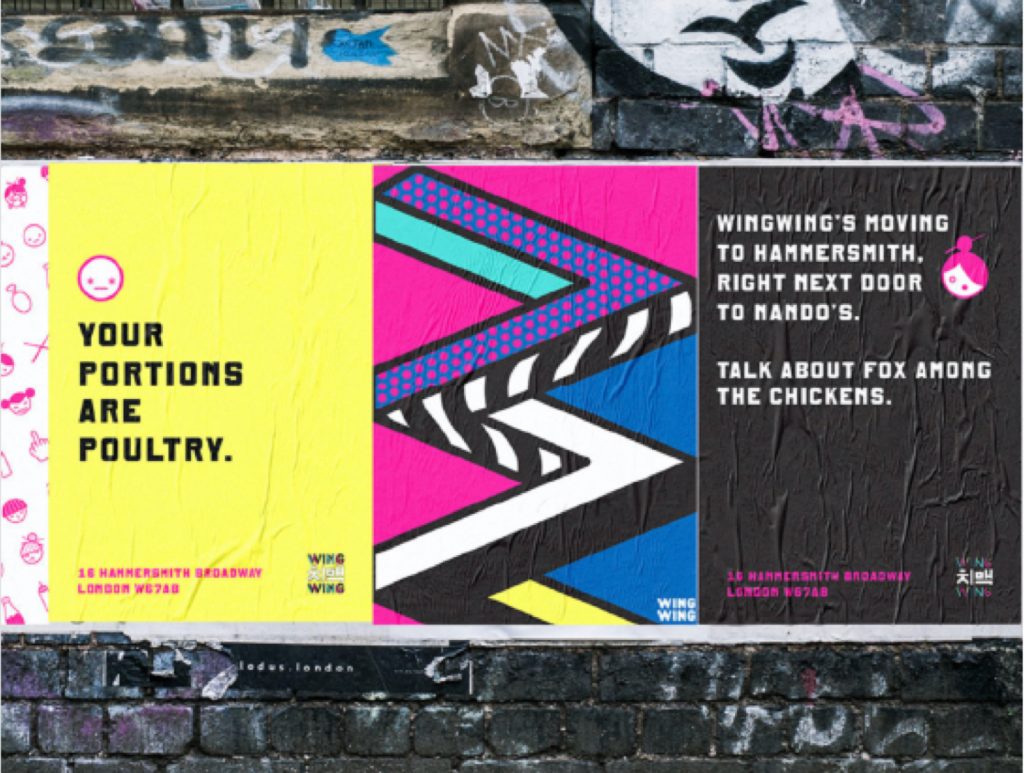 We're confident but not cocky
We're not afraid to say it like it is. No one does wings like WingWing. We're high energy with a visual impact. We are to chicken what Shake Shack is to burgers.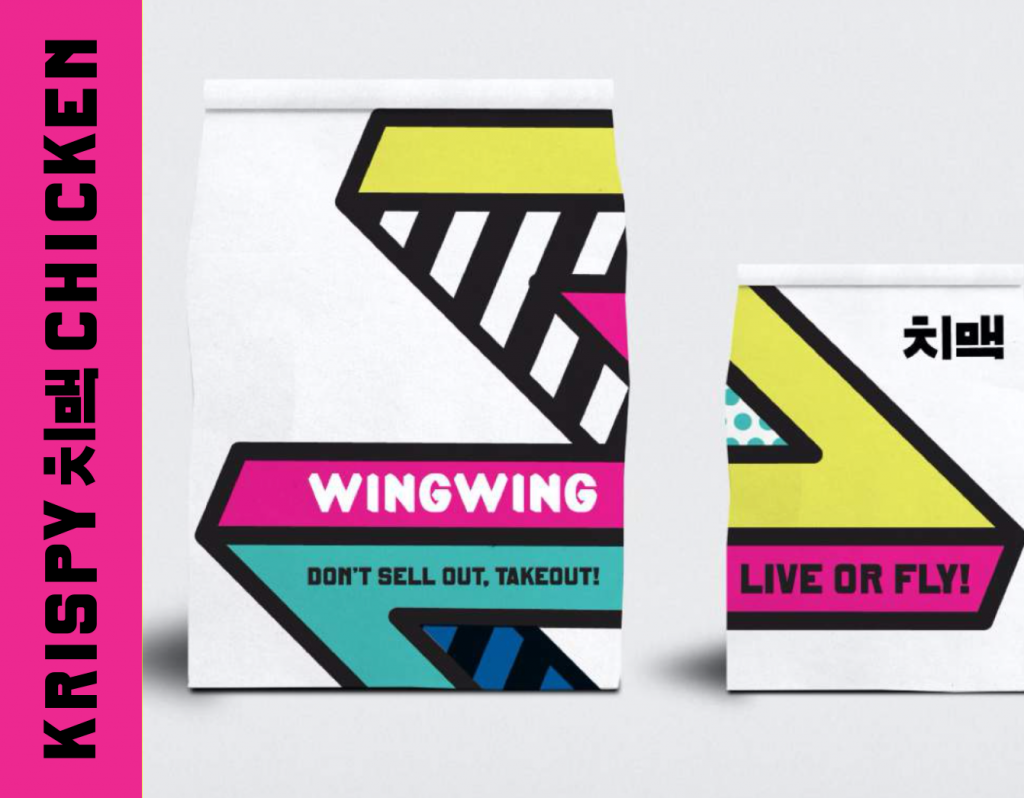 Our Look & Feel
Out with the "disused warehouse look" and in with the "light bright and vibrant colours which are fun and reflective of the asian modern trends"
LOCATION
TAVISTOCK SQUARE
WingWing, 30 Woburn Place, WC1H 0JR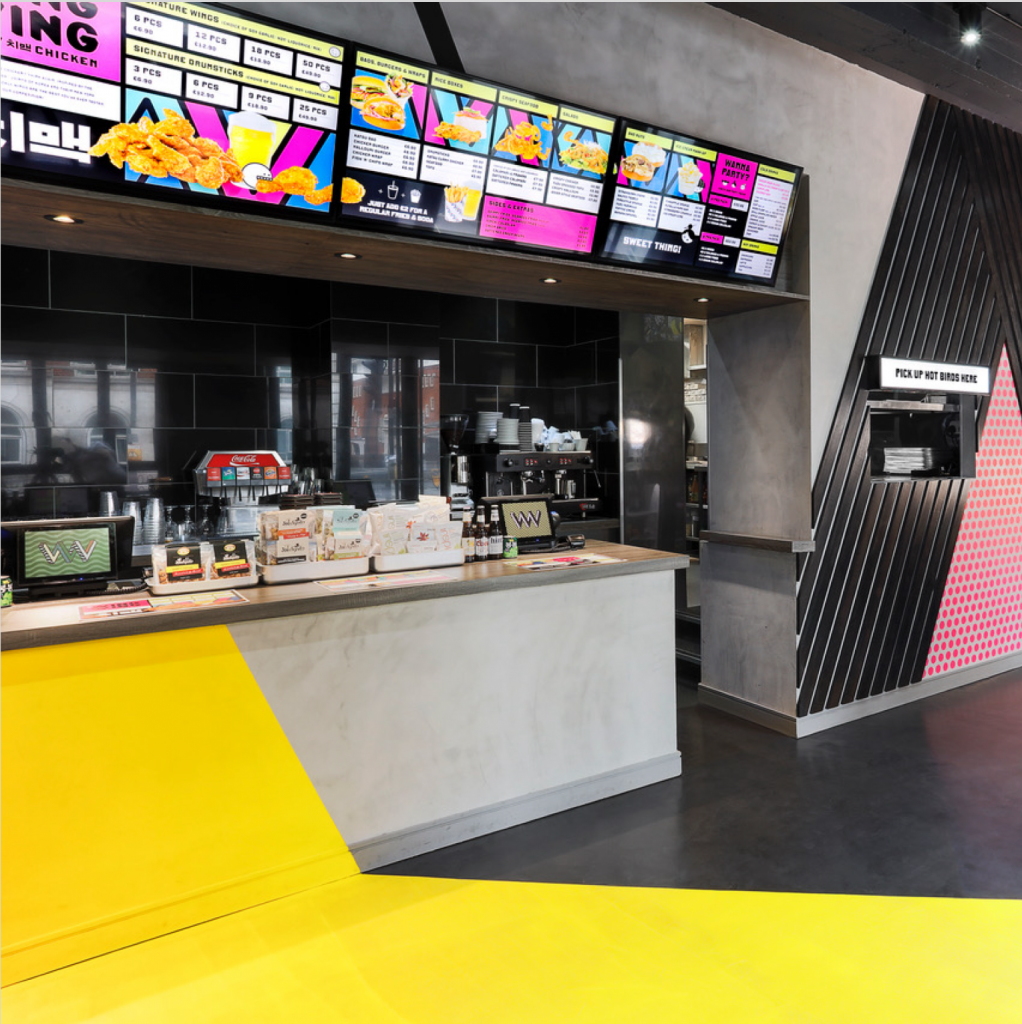 LOCATION
CHARING CROSS
47-49 Charing Cross Road, West End, WC2H 0AN